Next Steps
Thank you so much for getting your free eKit on How To Get Started Making Fermented Foods.
If you want my fermented food recipes, which include sauerkraut, pickles and other fermented foods go to FermentedFoodLab.com. You can browse recipes or search for a recipe in the search box.
If you're interested in learning more about fermented foods in much more detail with step-by-step videos and a community to help you, check out my Fermenting Veggies online course.
What Is Fermenting Veggies?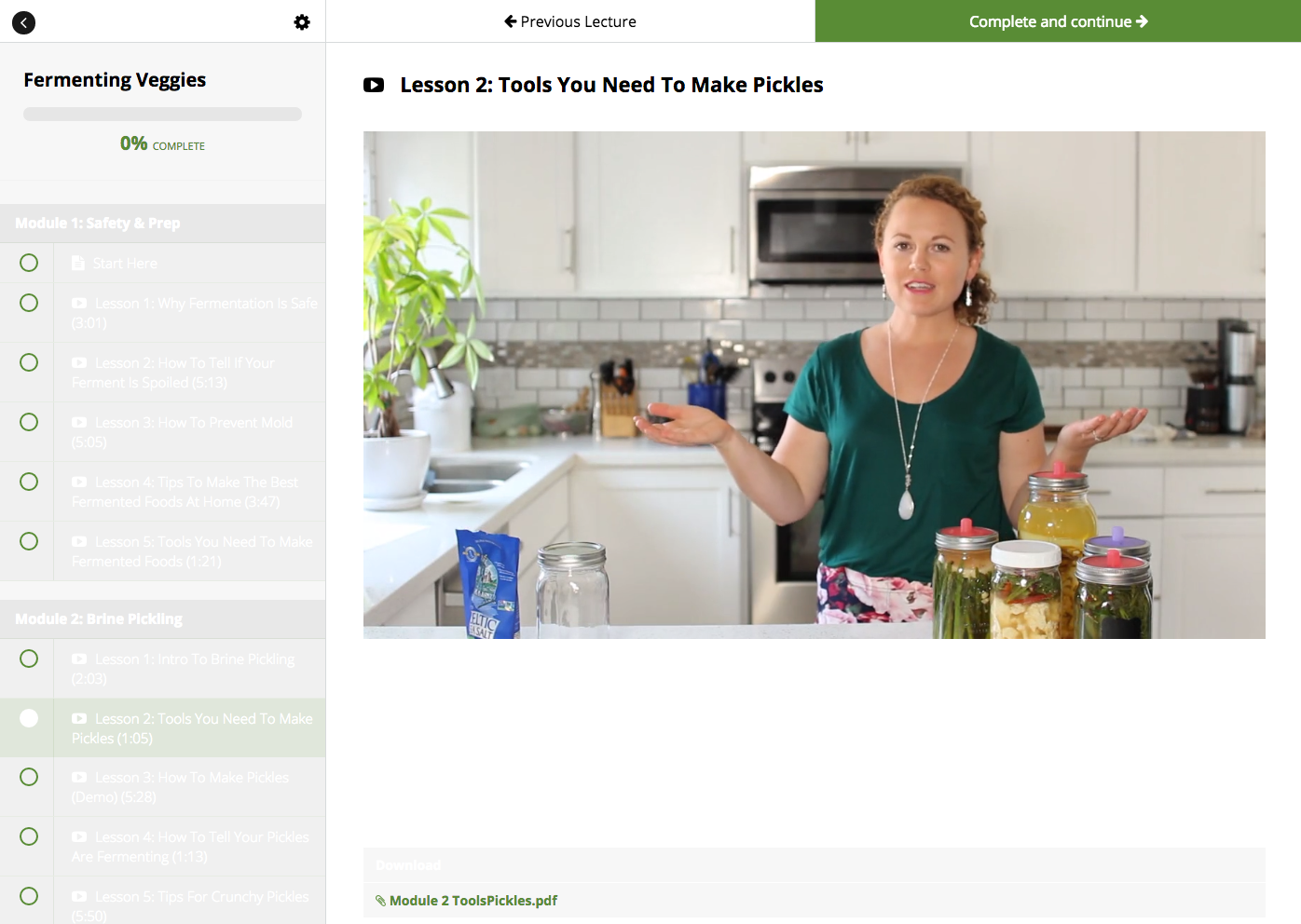 Fermenting Veggies is an online course taught by Me (Danielle Ramirez, founder of FermentedFoodLab.com), that teaches beginners how to make delicious, probiotic fermented foods.
I'll teach you my simple, safe and easy methods that produce delicious fermented foods every time. I'll cover safe fermentation, how to prevent mold, how to tell if a ferment has gone bad and more.
The fermented veggies you'll learn to make include lacto-fermented pickles, sauerkraut, kimchi, sauces, and hot sauce.
In addition to the course videos, you'll have Fermentation Fun Sheets to download that summarize what you learned in each lesson for your quick reference. 
On top of the videos and downloads, I'll be offering tons of support. I know how scary making fermented foods for the first time can be, so if you're not sure your sauerkraut looks right or pickles smell weird, you can ask me. 
I'll be available through email daily, you'll be invited to our private FB group where you can post questions, pictures of your ferments and help each other out. 
Complete and Continue